Ginny's Music School where promoting the lifelong love of music and creativity is my goal.
Welcome
Piano Lessons are Good for You and Your Brain!
Welcome! My name is Virginia Jones (Ginny) and I have been teaching full time since 2001. I am conveniently located in Leslieville/Riverdale,Toronto.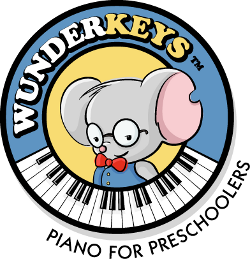 NEW
Wunderkeys Pre-Piano Classes (age 4-5),
Check out upcoming events, my student schedule showing times available (if any), available group classes, my bio and my lesson policy to get the scoop. If you can't find what you are looking for, please contact me through the link below or call me for more information - 647-558-9338.
29 West Ave, Toronto, Ontario | 647-558-9338